ArthoteL Gabbiano Azzurro Due is at Marciana Marina, on the road to Marciana Alta and Poggio. The town centre is just a 300 metre walk away.

The hotel is surrounded by a well-tended flower garden with a splendid pool, and is the ideal place for anyone wishing to explore the values, culture and natural beauties of this island, so close in spirit yet so far from everyday life.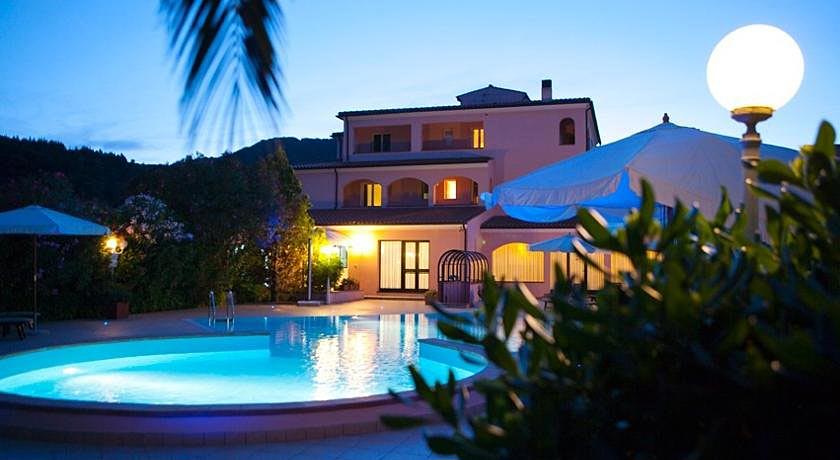 The Arthotel Gabbiano Azzurro Due project stems from the Hotel Gabbiano Azzurro of the early seventies of the last century when it was decided to pay tribute to Raffaello Brignetti, one of the major writers of marine themes in italian literature after his famous novel Il gabbiano azzurro (The Blue Seagull) published by Einaudi. At present the hotel organises and is the venue of the La Tore Literary Award and the summer editions of the Strega Award in Elba.

L'ArthoteL Gabbiano Azzurro Due renews this spirit of blending tourism and culture and aims at attratting visitors to an inward and outward journey between art and literature. Curated by art dealers and famous artists, this is a one-of-a-kind project in the Island of Elba, since it offers hotel accommodation and precious artistic expressions not only from the region but also from Italian and the world. It becomes a true workshop open to events and preformances that aim at setting a turning point in the world of arthotels.

Each room in the building will showcase artists, including the twenty suites dedicated to art of the Island of Elba, and the common spaces will display wprk of arts, solo exhibitions included, all year long.

The hotel offers twenty suites with decks, an outdoor swimming pool with solarium, and an indoor swimming pool. Guests can make use of a private parking area and a garage.